Unsung treasures: how small spots make a big impact 
Before we leave on holiday, we read up on the heritage of the country we're visiting, pore over maps and guidebooks searching for the most unmissable sites and daydream about the day we will be wandering around classical ruins or a famous palace.
And yet, something funny often takes place when we get home. The places that tend to stick with us afterwards most are almost always the ones everyone else passes by. When we reminisce on a trip, the memory at the forefront of our minds is rarely a city's most famous cathedral (as striking as that always is) and instead tends to be a spontaneous dinner at a darkened, tiny restaurant hidden behind said cathedral. We remember the laughter we shared over our meal, speaking in hushed tones as we enjoyed the authentic flavours that are impossible to find in any tourist trap. 
I became acutely aware of this phenomenon when travelling through Peru. One particularly busy week entailed a trip to Cuzco, Ollantaytambo, Machu Picchu and the Sacred Valley. Although these majestic places will remain etched in my mind, when asked what my favourite moments were, I find myself remembering dinner my friend and I had with an American couple we met in Ollantaytambo. We made our way down the ancient town's winding streets (after running away from a wild dog at top speed at one point) and found ourselves at the bottom of a set of stairs that led up to a small restaurant called Apu Veronica. We weren't sure what to expect as it seemed so unassuming, but found ourselves blown away by the array of food that soon covered our table: warm pumpkin soup, fresh alpaca (unexpectedly delicious), chicharrones and freshly made burrito-style wraps. Peruvian food is world-renowned, but the fact that we were eating this in a tiny restaurant 1000km from its food capital, Lima, made it all the more special. The conversation and food that night made it one of my most cherished memories from an unforgettable trip. 
The same happened a few days later, in Lake Titicaca, one of the most beautiful places I've ever been to. We took a boat across the lake, marvelling at the beauty of the landscape: an expansive body of dark blue waters lined with mountains that marked the border between Peru and Bolivia. Despite this, it was our visit to a local family's house on a man-made reed island that remains my favourite memory from the area. The conversations we had were as impressive as our surroundings, especially because it was so unexpected. Ultimately, the landscape you are travelling through is simply a reflection of the people you're with and the memories you're making.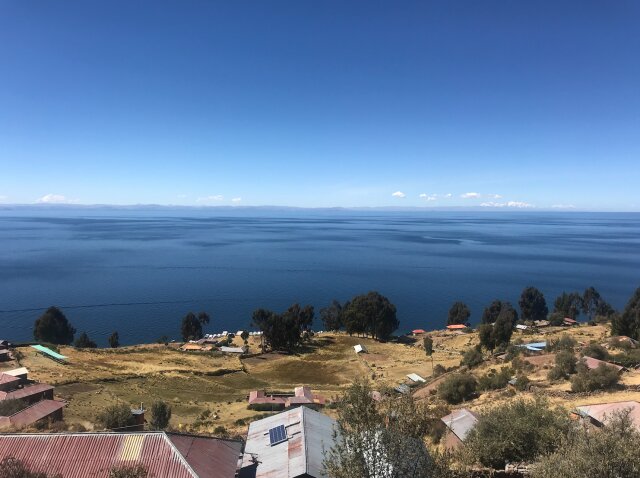 If you are lucky enough to visit Peru one day, make sure to visit the following places… but check out the smaller spots too. And never stop exploring - you might cherish the memories of the places you stumble upon even more than the memory of an Ancient Wonder of the World!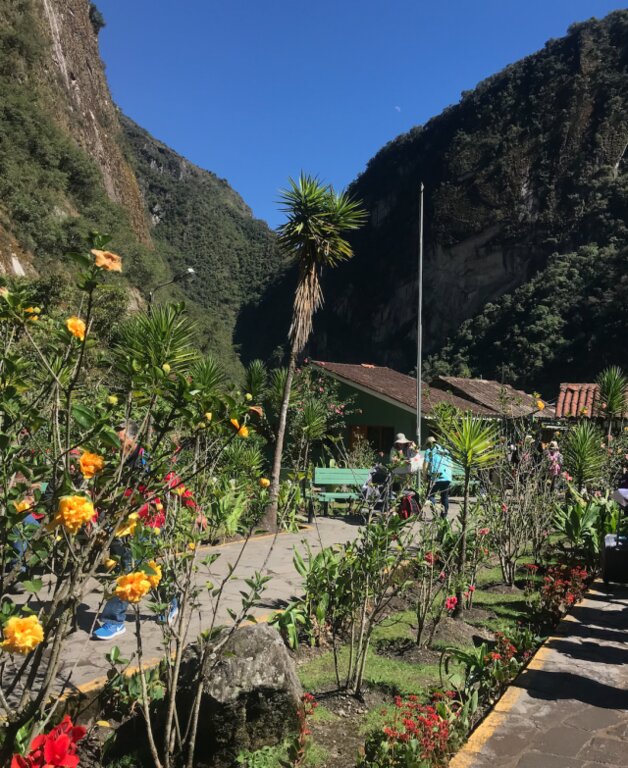 Machu Picchu: this goes without saying. The Incan city is synonymous with the country itself, and the government has gone to extraordinary lengths to ensure it stays in good condition and isn't overrun. If you're brave enough to, try the Inca trail (or the Weavers' trail, which takes you through smaller communities and farms that line the outskirts of Cuzco) to get there...but don't worry, I took a quick train instead. Make sure you stop in Ollantaytambo on your way - it is beautiful. The Sacred Valley is nearby, too, and equally steeped in a rich history. 
Lake Titicaca: magnificent, and as culturally fascinating as it is visually stunning. The communities who live on the reed islands are a huge part of what makes the trip so interesting. 
The Colca Canyon: twice as deep as the Grand Canyon and the best place to spot condors, the Colca Canyon is an absolute must. Go from Arequipa, my favourite city I visited in South America. If you go, make sure to visit Mario Vargas Llosa's house and eat at 'El buda profano', a vegan sushi restaurant and the perfect example of how incredible the food is in this country, after watching the sunset from one of the rooftop bars on the Plaza Mayor.
I didn't have time to visit them, but Huacachina and the Nazca lines, as well as Paracas, were all places other backpackers raved about when we shared our adventures. 
You'll love Peru and all of the sights there - and maybe the places you'll love most will be the ones you least expect. 
Join the Conversation
Join the waitlist to share your thoughts and join the conversation.