If you have finished the thanksgiving feast and feeling stuffed from leftovers, now in the need of some winter warmth and vegetable goodness, well this is just the dish. 
Ingredients & Quantities (Serving size - 12 portions)
360g Diced Onions

320g Carrots, sliced

200g Celery Stalks, sliced

320 Squash, 2 cm cubes

200g Barley

2000ml Veg stock

½ tsp Salt/pepper

4 Bay leaves

200g Frozen peas

100g Green Beans

2 tbls Rosemary

2 tbls Parsley

90g Salted Butter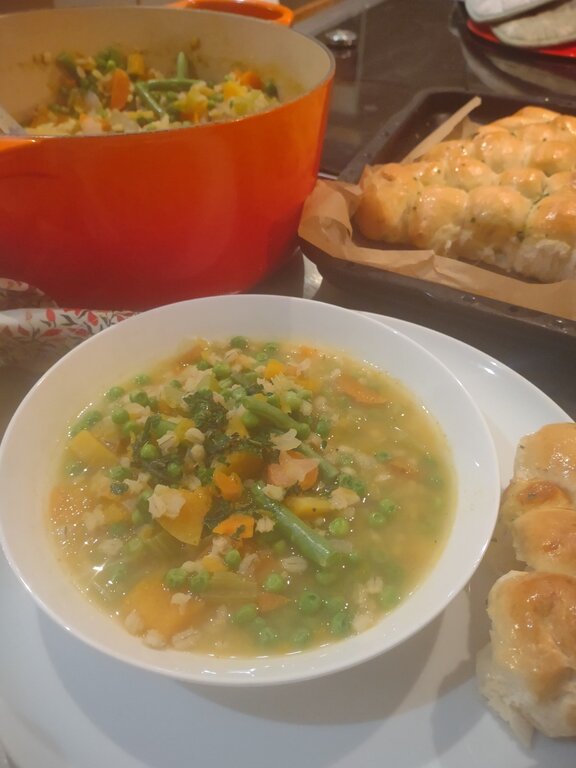 Method
Dice the onions and soften.

Slice the carrots, celery and cut the squash into 2 cm cubes.

Place in pan with the onions and stir. 

Add barley, stock, salt, pepper, and bay leaves, leave to cook for 45 mins on a medium temp. 

Cut the ends of the green beans and chop in half, add to the pan and cook for 5 mins before adding the peas and cook for a further 5 mins. 
Serve hot straight away and drizzle with some rosemary and parsley melted butter on some warm bread. 
Join the Conversation
Join the waitlist to share your thoughts and join the conversation.