Iglika Ghouse, the founder of USPAAH, describes crowdfunding and explains how it can kickstart a business, taking a business from motivation to market.
Previously, Iglika has given an interview about her career journey, has explained why people should consider crowdfunding, and has given help on how to prepare for it. She now shows how to put in the place the practical steps to get ready to crowdfund.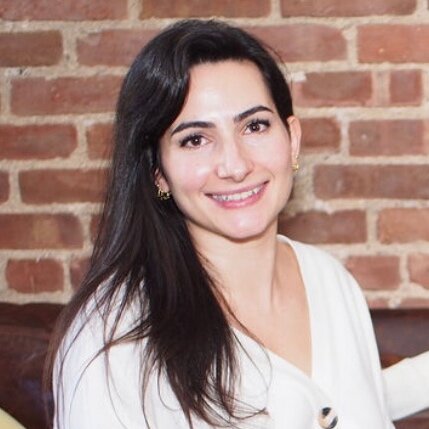 Building your pitch page and creating a campaign video
As the target date gets closer, you want to have ample time to build a good pitch page and plan and shoot a killer video. The good news is that you don't need to reinvent the wheel, most crowdfunding sites have a section-by-section guide, and you can always see examples of well-built landing pages and videos. Think of this part like building an online dating profile, you don't want to lie, but you definitely want to present yourself and your company in the best light possible. For the landing page and pitch page, you'll need to show things like what your product or service does, key financials, team background, plans for utilizing the funds, etc. Like I said, you don't need to come up with a format from scratch, we certainly copied the format from another great pitch, and added relevant information for our company. You can see our landing page here. The video is probably the most important part of your campaign. It is the one thing people are most likely to watch and because crowd investing is a very emotionally rather than rationally based process, investors are likely to make up their minds based on what they feel about your video. In other words, you could've invented a cure for cancer, but if your video is dull, boring, doesn't tell the story right, or looks off for some reason, you are probably not going to be very successful. Don't let your campaign down by skimping on the video, it will show if you go too cheap or try to do it yourself. Hire a professional team, most crowdfunding websites will have a recommended list of producers they work with. 
Both of our crowdfunding videos were very well done and helped us tremendously with the success of the campaigns. For the second campaign, we went with a team from Pangea TV and we were really happy with them as they were very experienced, and knew exactly what we wanted to convey. Prep participants who can be your team, clients, existing investors, or advisors, write a script, don't improvise, rehearse well before the day of the shoot. Above all, make it exciting, tell people why they don't want to miss out on this opportunity, and have fun doing it. Once your pitch landing page is done, you can send a warm-up email to all your pre-committed investors, clients, friends, and family about 10days before the campaign launches officially. This where you need to push them to register their interest, so that you launch with at least 30-50% of your target being already raised.
Join the Conversation
Join the waitlist to share your thoughts and join the conversation.